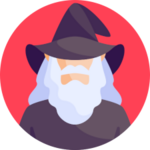 About:
https://github.com/Wizarrrr/wizarr
Category:
Applicable models:
x.64 series
Applicable TOS5:
5.1.12 or later versions
App download:
https://tmnascommunity.eu/download/wizarr
Required packages:
Python310
App WebUI for additional settings can be accesses at:
TOS4: http(s)://yournasip:port/modules/Wizarr/www
TOS5: click on
Support & Help
from app description inside the App Center
How to manully install this app on TerraMaster application store?
About:
Wizarr is a automatic user invitation system for Plex, Jellyfin and Emby. Create a unique link and share it to a user and they will automatically be invited to your Media Server! They will even be guided to download the clients and instructions on how to use your requests software!
Major Features Include:
Automatic Invitation to your Media Server (Plex, Jellyfin, Emby...)
Secured invitation environment
Plug and Play SSO Support*
Multi-tiered Invitations
Duration for membership
Guide user on how to download Plex client
Requests Integration: Guide users on how to request Movies (Overseerr, Ombi...)
Discord Server Integration: Invite users to your Discord Server
Customizable: Add any Custom HTML