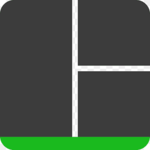 About:
https://github.com/tmux/tmux
Category:
Applicable models:
x.64 series
Applicable TOS4:
Applicable TOS5:
5.1.29 or later versions
App download:
https://tmnascommunity.eu/download/tmux
App WebUI for additional settings can be accesses at:
TOS4: http(s)://yournasip:port/modules/pgAdminOKM/www
TOS5: click on
Support & Help
from app description inside the App Center
How to manully install this app on TerraMaster application store?
About:
tmux is a terminal multiplexer: it enables a number of terminals to be created, accessed, and controlled from a single screen. tmux may be detached from a screen and continue running in the background, then later reattached.