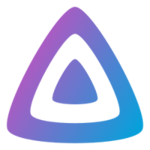 About
:
https://jellyfin.org/
Applicable models:
x.64 series
Applicable TOS4:
4.1.27 or later versions
Applicable TOS5:
5.0.130 or later versions
App download:
https://tmnascommunity.eu/download/jellyfin
Required packages:
ffmpeg51
How to manully install this app on TerraMaster application store?
About
Free media server with hardware transcoding enabled (not for F4-423, F2-423, F4-223, F2-223)
Jellyfin is a Free Software Media System that puts you in control of managing and streaming your media. It is an alternative to the proprietary Emby and Plex, to provide media from a dedicated server to end-user devices via multiple apps. Jellyfin is descended from Emby's 3.5.2 release and ported to the .NET Core framework to enable full cross-platform support. There are no strings attached, no premium licenses or features, and no hidden agendas: just a team who want to build something better and work together to achieve it.