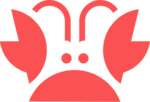 About:
https://homarr.dev/
Category:
Applicable models:
x.64 series
Applicable TOS4:
4.1.27 or later versions -
on request
Applicable TOS5:
5.1.37 or later versions
App download:
https://tmnascommunity.eu/download/homarr
Required packages:
NodeJS
App WebUI for additional settings can be accesses at:
TOS4: http(s)://yournasip:port/modules/Homarr/www
TOS5: click on
Support & Help
from app description inside the App Center
How to manully install this app on TerraMaster application store?
About
Simplify the management of your server with Homarr - a sleek, modern dashboard that puts all of your apps and services at your fingertips. With Homarr, you can access and control everything in one convenient location. Homarr seamlessly integrates with the apps you've added, providing you with valuable information and giving you complete control. Installation is a breeze, and Homarr supports a wide range of deployment methods.