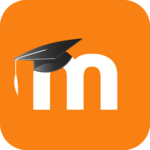 About
:
https://moodle.org/
Last version:
3.11.6.0
Applicable models:
TerraMaster x.64 series
Applicable TOS:
4.1.27 or later versions
App download:
https://bit.ly/3wWn1dS
Required packages:
MariaDB
> 10.4.17.0
Module WebUI for additional settings can be accesses at:
http(s)://yournasip:port/modules/Moodle/www
During setup choose this shared folder on your NAS to store your data: /mnt/appdata/moodledata
How to manully install this app on TerraMaster application store?
About
Moodle is a free, online Learning Management system enabling educators to create their own private website filled with dynamic courses that extend learning, any time, anywhere.
Whether you're a teacher, student or administrator, Moodle can meet your needs. Moodle's extremely customisable core comes with many standard features. Take a look at a highlight of Moodle's core features below and download the file Moodle features for students (pdf) comparing the LMS, Moodle app and offline features.
See below for complete feature
https://docs.moodle.org/311/en/Features